Esse é um som que me chamou muita atenção. Mais uma banda pra provar que o
Thrash brasileiro
não se resume apenas ao
Sepultura
. A banda
Attomica
é mais uma daquelas bandas fodas da cena do
Thrash
brasileira, mas injustiçada pelo fato do Thrash não correr livremente como acontece com os demais estilos. Ela foi formado em outubro de
1985
, na cidade de
São José dos Campos
, interior de São Paulo, por iniciativa do guitarrista
João Paulo
e do baterista
Mario Sanefuji
. A ideia era ser a banda mais rápida do mundo, com riffs e batidas nunca tocadas até então.
João Paulo
vinha de bandas como o
Ether
e
Atroz
. Mario tocava no
Metafel
. Para completar a formação, a dupla convidou os demais integrantes do
Metafel
, os irmãos
Andre
(baixo) e
Pyda Rod
(guitarra), e
Laerte Perr
(vocal).
As primeiras composições foram escritas em português mesmo. Músicas como 'Violência Bastarda', 'Union Carbide' e 'Destroy', foram registradas numa demo gravada no próprio ensaio da banda, que foi o cartão de visita para sair na mídia especializada e realizar os primeiros shows.
Em 1986, agora com letras em inglês, to disco "Attomica" foi lançado. Aqui, a banda já tinha certo prestígio no underground, inclusive do exterior. Uma turnê sucedeu ao lançamento, passando por cidades como Belo Horizonte, Juiz de Fora, Vitória, Rio de Janeiro e São Paulo.
No início de 1988, o vocalista Laerte Perr deixa o grupo, entrando em seu lugar o ex-Thor, Fabio Moreira. Neste mesmo ano, compuseram um material para o segundo LP, 'Limits of Insanity', dessa vez pela clássica Cogumelo Records em 1989. Antes de começarem as sessões de estúdio, Fabio teve que deixar a banda, fazendo com que o baixista Andre Rod assumisse sua posição de vocalista. Esta nova formação da banda fez com que o som fosse desenvolvido, criando composições e moldes completamente próprios, bem diferente do primeiro disco, onde era possível notar influências de bandas que os inspiravam. A turnê desta vez, abrangeu um número maior de cidades, dentre elas, Brasília, Recife e Santos.
A instabilidade da formação começou a dominar a banda em 1990, com a saída do guitarrista
Pyda Rod
, que foi prontamente substituído pelo irmão de
João Paulo
, o ex-
Megaton
,
João Márcio
e
Fabio Moreira
voltou para os vocais.
Em seguida, o grupo foi convidado a gravar seu terceiro disco, '
Disturbing The Noise
'. Já aqui, a banda gravou músicas num estilo quase indescritível, porém intitulados por muitos de '
Ultra Speed
'. No fim de 1991 saiu o disco e mais uma turnê, que aconteceu nos anos de 1992 e 1993. esta foi a maior temporada de shows do Attomica em toda sua carreira. A turnê, chamada de '
Noise Tour
', teve vários destaques: shows em São Paulo, Vitória, Belo Horizonte, e o ponto mais alto, abertura para dois shows do
Kreator
no Brasil. Um em Brasília e outro em São Paulo.
Houve então um extenso período de inatividade no que diz respeito a lançamentos. Quebrando o silêncio, veio o live "Back and Alive" em 2004, mas sem novidades, e o silêncio se manteve, até finalmente ser quebrado no ano do fim do mundo, 2012, com o lançamento do álbum inédito "Attomica IV".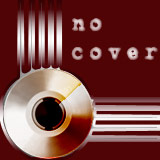 Children Assassin (Demo) (1986)
01 - Union Carbide
02 - Marchando Sobre Sangue
03 - Dying Smashed
04 - Children's Assassion
Ouvir
(YouTube)
Attomica (1987)

01 - Dying Smashed
02 - Marching Over Blood
03 - Lost Time
04 - No Life Till Madness
05 - Children's Assassins
06 - Flesh Maniac
07 - Samurai
Ouvir
(YouTube)
Limits of Insanity (1989)
01 - Atomic Death
02 - Short Dreams
03 - Highway 401
04 - Rabies
05 - Limits of Insanity
06 - Knight Riders
07 - Evil Scars
08 - WD
Ouvir
(YouTube)
Disturbing the Noise (1991)

01 - Ways of Death
02 - The Chainsaw
03 - Deathraiser
04 - Violence and Terror
05 - Blood
06 - From Beyond
07 - Forbidden Hate
Ouvir
(YouTube)
Ouvir
(Spotify)
Back and Alive (Live) (2004)

01 - Dying Smashed
02 - Flesh Maniacs
03 - Ways of Death
04 - The Chainsaw
05 - Children Assassins
06 - Marching over Blood
07 - From Beyond
08 - Blood / Guitars Solo
09 - Samurai
10 - Deathraiser
11 - Forbidden Hate
Attomica IV (2012)
01 - Blood Bath
02 -
Black Death
03 - Yakuza
04 - Night Killer
05 - Wanted
06 - Down the Drain
07 - Mysterious Lady
08 - Hurt 'n' Scared
09 - Amen
Ouvir
(YouTube)
Ouvir
(Spotify)